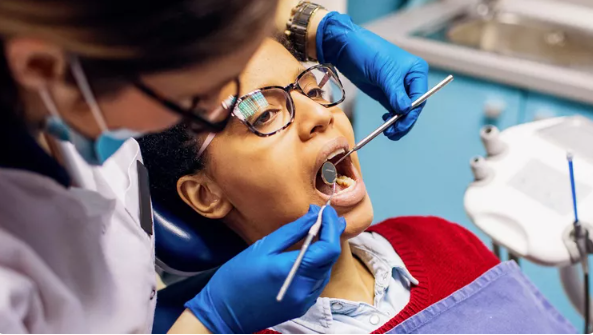 CNIW News (2023-05–02):
Asian immigrants in Canada are less likely to visit the dentist and have lower dental health than non-immigrants, according to a new study published in the International Journal for Equity in Health. The study analyzed data from over 37,000 Canadian residents aged 12 and older, examining factors such as demographics, socioeconomic status, lifestyle factors, dental insurance coverage, and year of immigration.
The results showed that Asian immigrants had lower self-perceived dental health and were less likely to be aware of recent dental symptoms, such as tooth decay, than non-immigrants. They were also more likely to report tooth extractions due to decay in the past year. The study found that low education, male gender, low household income, non-diabetes, no dental insurance, and short immigration length may discourage Asian immigrants from seeking dental care.
One key factor accounting for the disparities in dental care uptake was a perceived lack of necessity to visit the dentist. This may be due to cultural differences in attitudes towards dental health, as well as language barriers and lack of awareness of available services.
The study's principal investigator, Dr. Peizhong Peter Wang (王培忠), professor at Memorial University and director of CNIW (Centre for New Immigrant Well-Being), emphasized the importance of addressing these disparities in dental health and care utilization. "Access to dental care is a basic human right, and we need to ensure that all Canadians, regardless of their background, have access to the care they need," he said.
The study's findings highlight the need for targeted outreach and education programs to raise awareness of the importance of dental health and encourage Asian immigrants to seek regular dental care. Improving access to dental insurance and addressing language barriers can also help to reduce disparities in dental care utilization and oral health among immigrant populations.
Overall, the study suggests that more attention needs to be paid to addressing the unique challenges faced by immigrant populations in accessing dental care and improving their oral health outcomes.
The lead author, Ms. Qianqian Li (李倩茜), a MSc student at the Faculty of Medicine, Memorial University of Newfoundland, was awarded the 2022 Dean Fellow Award upon her graduation. This study was partially supported by Ying Cao International Student Award. Drs. Peter Wang (王培忠) and Yun Zhu (朱云) are senior scientists of CNIW.
The full article can be available at:
https://equityhealthj.biomedcentral.com/articles/10.1186/s12939-023-01863-0